ABOUT THE VOGEL ALCOVE FOUNDATION
Honoring the vision of our Founders, Doris Budner and Thelma Vogel, the Vogel Alcove Foundation was established in 2013 with the sole purpose of supporting Vogel Alcove's programs and activities with long-term resources. Gifts to the Foundation are invested, with provisions for annual disbursements as a source of income for Vogel Alcove.
Whether supporting capital or operating needs, the Foundation will help ensure Vogel Alcove continues to serve as a beacon of hope for those we serve beyond our lifetimes.
LEAVE A LEGACY AND INSPIRE OTHERS TO DO THE SAME
Legacy Giving provides creative ways to amplify your impact. Many giving vehicles even provide an opportunity to stretch beyond what you think is possible. Whether it is a gift you can make today or gifts that make an impact after your lifetime, we are happy to work with you and your financial advisor to develop a gift plan that meets your financial and philanthropic goals. 
GIFTS YOU CAN MAKE TODAY
Outright gifts, such as cash, securities, real estate, closely held stock or tangible personal property are always welcome and are a powerful way to enable Vogel Alcove to securely provide and expand its critical services to the homeless children of Dallas for decades to come. 
GIFTS THAT MAKE AN IMPACT AFTER YOUR LIFETIME
Estate gifts provide funding that allows Vogel Alcove to address its greatest priorities at the time your legacy gift is realized. Giving through a bequest is flexible, easy to arrange and may be changed with your life circumstances. You may also name the Foundation as a beneficiary of an IRA, Retirement Plan, Insurance Policy or Bank Account.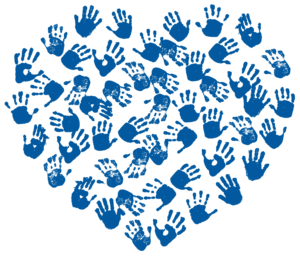 The LEGACY SOCIETY is the official giving society for the Foundation, recognizing those dedicated patrons who have generously committed deferred or outright gifts, supporting our mission in perpetuity.
If you have already named the Vogel Alcove Foundation in your estate or gift plans or are considering doing so, please let us know.
Need more information?
Please contact President and CEO: Karen Hughes
Email: khughes@vogelalcove.org
Phone: 214-265-2032    
Information contained on this website is not intended as legal or tax advice.  For such advice, please consult an attorney or tax advisor.